Massivet is a contemporary Nordic folk music band formed around the members common love of groove, clever arrangements, improvisation, dynamics and a great deal of energy. Standing with one boot firmly in the whirling dance floor, the other one on a concert house stage, Massivet delivers mellow waltzes, uncompromising "polskas" and a truly unique interpretation of traditional Nordic folk music.
Massivet has proven to be a popular band for both concert venues and dance floors in Scandinavia, with praised performances in Stockholm Culture Festival, Korrö Folk, Haapavesi Folk Music Festival in Finland to mention a few.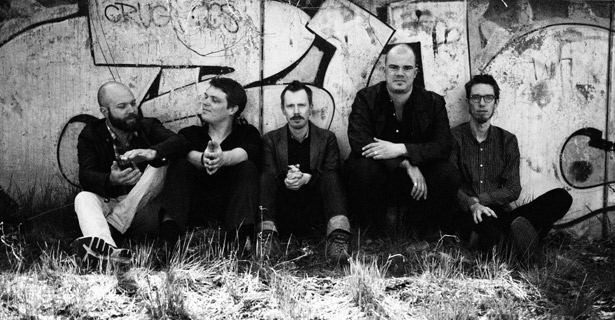 Valter Kinbom is one of the most innovative percussionists in the world today. Having studied Cuban and Brazilian rhythms, he currently spends his whole life inventing, designing building percussion instruments played by percussionists all over the world. He performs with artists such as Simone Moreno, Ulrika Bodén Band and Erik Steen Flamenco Fusion.
Leif Ottosson is a young accordionist on the Swedish folk music scene who is said to be the first to have transferred the traditional fiddler's style of playing to his instrument. He challenges the conventional way of using the accordion as well as being a brilliant instrumentalist with great artistic breadth. Leif has received several well-renowned awards including the Hagström Scholarship and the Andrew Walter Scholarship for Accordionists.
David Eriksson is a nyckelharpa player known to be the natural center of any dance floor. He has received the prestigious "riksspelman" award and is continuously digging deeper down into the traditions of the old fiddlers and nyckelharpa-players of Swedish counties Uppland and Västerbotten. David is also a member of the bands Lyy and Nyckelharpsorkestern.
Adrian Jones is a multifaceted and well established violinist and violist who has performed with bands like Gjallarhorn, FAB, and Bowing 9. His work as a composer and arranger has been widely acclaimed as an important contemporary development of Nordic Folk music.
Erik Ronström is one of the most active guitarists of the Swedish folk music scene. Performing with numerous band such as Stormsteg, Punsch and Triller, he always adds a sense of drive and percussiveness in his search for the real responsive accompaniment.